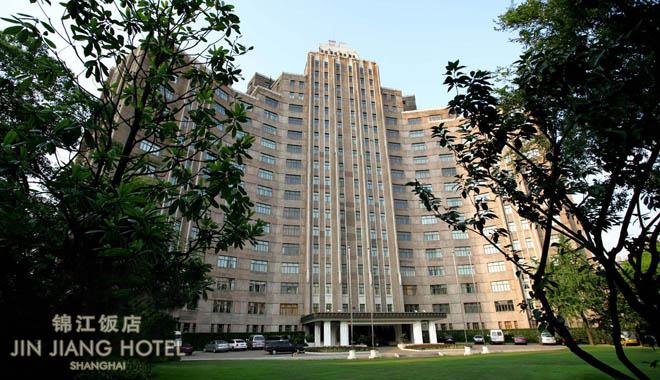 Jin Jiang Grosvenor House
                                                 by David Parmer/Tokyo
After his historic meeting with Chairman Mao Zedong, and sightseeing in North China, President Richard M. Nixon returned to Shanghai to continue meetings with Chinese Premier Zhou Enlai. On February 28, 1972 as the capstone of the trip and meetings, a joint statement by the U.S and PRC, the Shanghai Communiqué, was issued.
 The venue for this meeting was Shanghai's classic JinJiang Hotel. The hotel is located on Maoming Road in the former French Concession across the street from the former French Club.
The hotel complex is an oasis of green with over 10,000 square meters of gardens, and in many ways resembles  a university campus. The hotel's four buildings include the Cathay Building, commissioned by property magnate Sir Victor Sassoon (1929) the Grosvner House (1935) and the new south building, now the Cathay Garden (1965). On the Maoming Road side is the three-story Jun Ling Building which houses offices and of course the Jin Jiang Grand Hall where the Shanghai Communiqué was signed.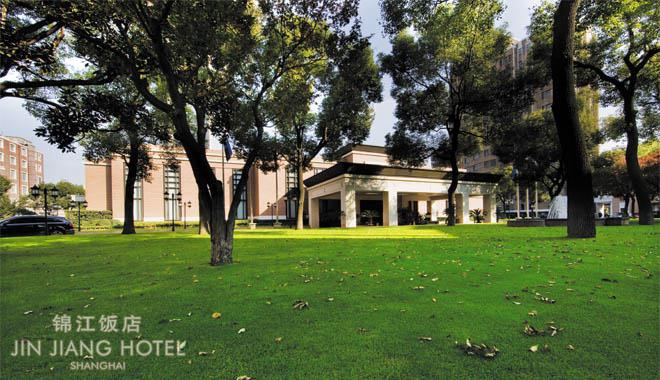 Jin Jiang Grand Hall
This four star hotel has hosted a long list of foreign dignitaries and heads of state and is one of Shanghai's finest. It still preserves a sense of Shanghai's long and colorful history.
 Jin Jiang Hotel VIPs And Heads of State: 
http://jj.jinjianghotels.com/portal/jinjiang_en/jjhistory.aspx?did=477&catalogId=83
 RG 21 report and full text here:
http://research-group21.com/admin/mt.cgi?__mode=view&_type=entry&blog_id=2&id=131