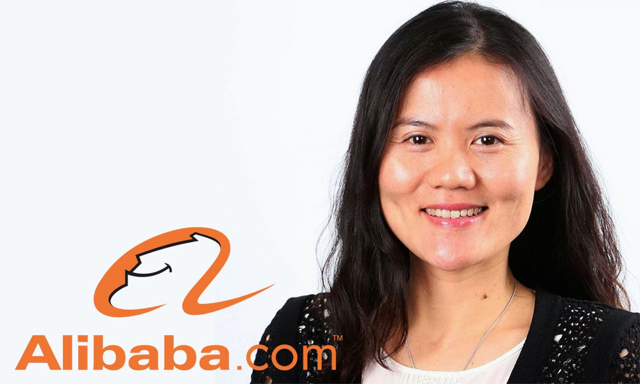 Lucy Peng, (Peng Lei) has been with Alibaba since the beginning. She is one of the original 19 co-founders of the game-changing Hangzhou startup that went on to become one of the most talked about IPOs ever launched on the New York Stock Exchange.
Peng, who was not even sure which way the company would go when she signed on in the late 1990s is now listed as # 33 on Forbes Magazine list of the world's most powerful women. After graduating in 1994 from the Hangzhou Institute of Commerce she taught college briefly before joining Jack Ma's improbable venture. Peng has held various positions within Alibaba to include:
CEO of Alipay
Chief People Officer (HR)
CEO of Small and Micro Financial Services
Small and Micro Financial Services has been re-named Ant Financial Services. Ant Financial Services, which Peng heads up, processes Ali Pay transactions, handles the Yu'E Bao fund and manages a new internet bank. Ali Pay, which is like PayPal, has 100 million users. There are rumors that Ant Financial Services might go public in 2017. So far Jack Ma has no comment on this.
Last month, in May 2015, Jack Ma reshuffled his management team. CEO Jonathan Lu was replaced by accountant Daniel Zhang. Analysts said Ma did this to counter Alibaba's falling share price and adverse publicity.
At the same time Ma sent a letter to his staff explaining that there must be a change of management to the 1970s generation. Previously, he himself had said that he was getting too old for the business. 
So where does this leave Lucy Peng? Her name does not appear in the announcement of the re-shuffle, so it seems that she is secure, at least temporarily, in her position as CEO of one of the most promising of the Alibaba entities, which some day may have an IPO to rival Alibaba's own.
Comments? Thoughts? Please log in and let us know.
Peng Lei Interview: The DNA Code of Alibaba 
http://www.daonong.com/g/2009en/specialreport/20090914/10769.html
Alibaba Management
http://www.alibabagroup.com/en/about/leadership
Jack Ma's Memo: Born in the 70's
http://blogs.wsj.com/digits/2015/05/07/born-in-the-70s-jack-mas-memo-to-alibaba-employees-on-management-shuffle/