by David Parmer / Tokyo
In July 2020 British Airways announced that it was grounding all of its venerable Boeing 747 aircrafts. British Airways (then BOAC) has been flying the 747 since 1971. Times have changed and now airlines want the newer generation of long haul aircraft that are more fuel efficient, quieter, and more profitable.
 So the handwriting was on the wall for the "Queen Of The Skies" before the CORONA pandemic, but the pandemic, with its catastrophic drop in passenger numbers, has more or less sealed the plane's fate. Other major airlines like Qantas, KLM and Virgin Atlantic have followed suit and grounded their 747s.
And yet many airlines continue to fly both the 747-400 and the more fuel efficient 747-8. It is true that there may not be as many flights now, (and that is an industry-wide trend) but flying on the world's first "jumbo" is still very much a possibility. These airlines include:
Air China
Thai Airways
Korean Air
Rossiya Airlines
Lufthansa
Air India
The 747 dates back to 1969, but that doesn't mean that it continues to feature old technology. The newer version, the 747-8 features:
Flexible wingtips for efficiency
Increased wing-tank fuel capacity
New materials
New GE engines
Cleaner, quieter operation
While there is a passenger version of the 747-8, the Intercontinental, the 747-8 is getting wide acceptance is as a tough, reliable, efficient cargo aircraft. Customers include Air China, Nippon Cargo Airlines, and UPS.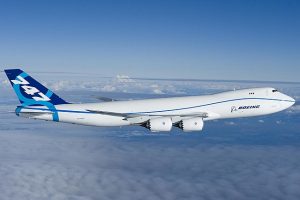 The worldwide recovery of the airline industry will probably not happen until most countries have the pandemic under control. Now Boeing is still struggling to get its 787s flying again, so for a while the 747-400 and newer 747-8 might be the go-to aircraft for airlines thinking of upgrading or modernizing their fleets.
For those of us who look at the 747 with great nostalgia and are sad to see her eventual phasing out, there are still many chances to see and indeed fly in this one-of-a-kind iconic aircraft.
Do you have experience flying the Boeing 747? Are you sad to see it go? Please let us know what you think .