by David Parmer / Tokyo
September 11,2021 will see the last American soldiers leave Afghan soil. Well, that is the plan anyway. The US's "forever war" had to come to a close sooner or later. September 2021 is sooner than many think prudent, but a lot later for those who think that an anti-terrorist action morphed into a long-term, unsuccessful and costly exercise in nation building.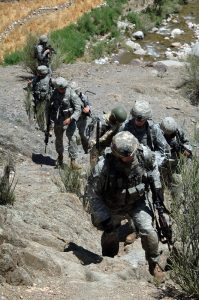 Opinions are mixed on what will happen in Afghanistan once the US and NATO leave. Now not many experts see a collapse of the Afghan government similar to that when the US pulled out of Viet Nam in 1975. There seem to be too many stakeholders in the region including Pakistan and Russia and Tajikistan and China that have no interest in seeing a failed state on their borders or in their region.
A civil war might be one outcome if the government collapses, or loses any claim to a mandate to govern. Some sort of compromise might be worked out with the Taliban in power sharing, but an Isis (Daesh) controlled "caliphate" would be in no one's interest.
China has real concerns about a spillover of any chaos taking place in Afghanistan. Even though it takes robust measures to patrol its border with Afghanistan, it still must be vigilant to prevent an increase in cross-border crime, smuggling, or terrorism.
East Turkestan Islamic Movement (ETIM) terrorists dedicated to removing China from Xingjiang have found shelter with the Taliban, and there are reports of Uyghur fighters participating in the war in Syria.
China has supported the Afghan government military in terms of supplying both training and equipment. Beijing has vehemently denied that there have ever been any PLA boots on the ground despite press reports to the contrary. Perhaps China's "plausible deniability" is that if anyone were in Afghanistan, it would be police and not PLA.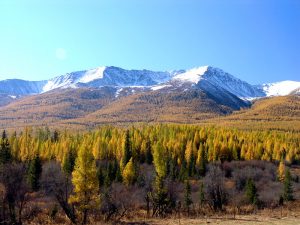 Whether China's efforts in Xinjiang to inoculate the populace against radical Islam are working will only be able to be grasped in the long run. China's angry pushback has neither explained its actions in Xinjiang nor done anything to change perceptions in most of the rest of the world.
After September 11, 2021 China will continue to have its Xinjiang Uyghur problem and the political fallout worldwide, and it will also have the threat of anything from a civil war to an era of Afghan warlordism to the possibility of an ISIS caliphate on its border.
With this kind of situation, it is pretty hard to find any kind of "silver lining." What do you think about this? Please let us know.
Photo: US Army via flickr
Photo: Matthew Lee via flickr