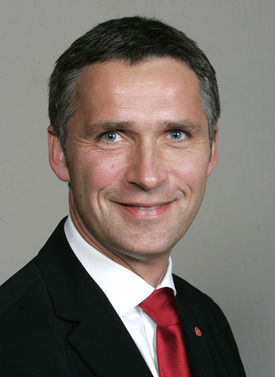 Jens Stoltenberg (Photo: NATO)
On October 1, 2014 former Norwegian prime minister Jens Stoltenberg (55) became the 13th secretary general of the North Atlantic Treaty Organization. Born in 1959, Stoltenberg comes from a political family: his father was a politician and ambassador and his mother state secretary. Stoltenberg was a member of Norway's parliament for 20 years, starting in 1993.
He served as prime minister from 200-2001, and then again from 2005-2013. Stoltenberg came to world attention after the domestic terrorist attack by Andres Behring Breivik which resulted in the death of 77 people. During his second term in office he increased Norway's military spending, an action urged by US President Barack Obama on all NATO partners.
Analysts say the biggest challenge for the economist/politician will be dealing with Russia, particularly in light of the ongoing Ukraine crisis. Stoltenberg takes over from fellow Scandinavian politician Andres Fogh Rasmussen as 13th NATO secretary general. It is hoped that the number 13 will be a lucky one for him, and for the alliance.